Advance Activities Archives
---
Paint for a Purpose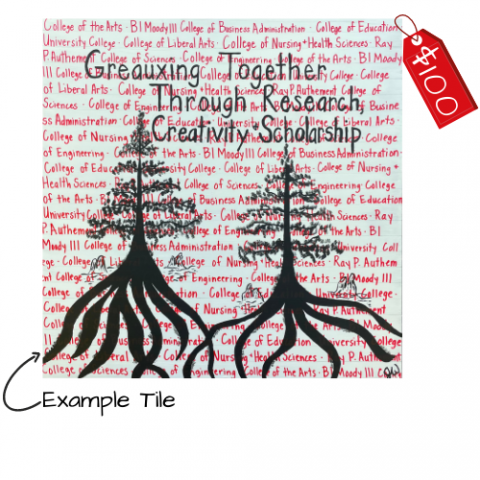 SCRCS is assisting the
Student Emergency Fund
.  Sponsor a SCRCS ceiling tile to represent your department, organization, or club.
Contact the Student Center for Research, Creativity, & Scholarship (SCRCS). Email: advance@louisiana.edu or visit: Dupré Library, Room 102.
Buy a blank ceiling tile from SCRCS for $100.
Design and paint your tile to represent your organization, or your club, or your department, etc.
Bring your tile to SCRCS to install and display in the ceiling.
---
New Student Convocation 2022
The SCRCS / Advance Team was excited to join the 2022 New Student Convocation. Student leaders, administrators and faculty officially welcomed the class 2026 to the University of Louisiana at Lafayette at New Student Convocation in the Cajundome. The SCRCS is looking forward to creating meaningful student research experiences for each of you. Enter as a student, leave as a scholar.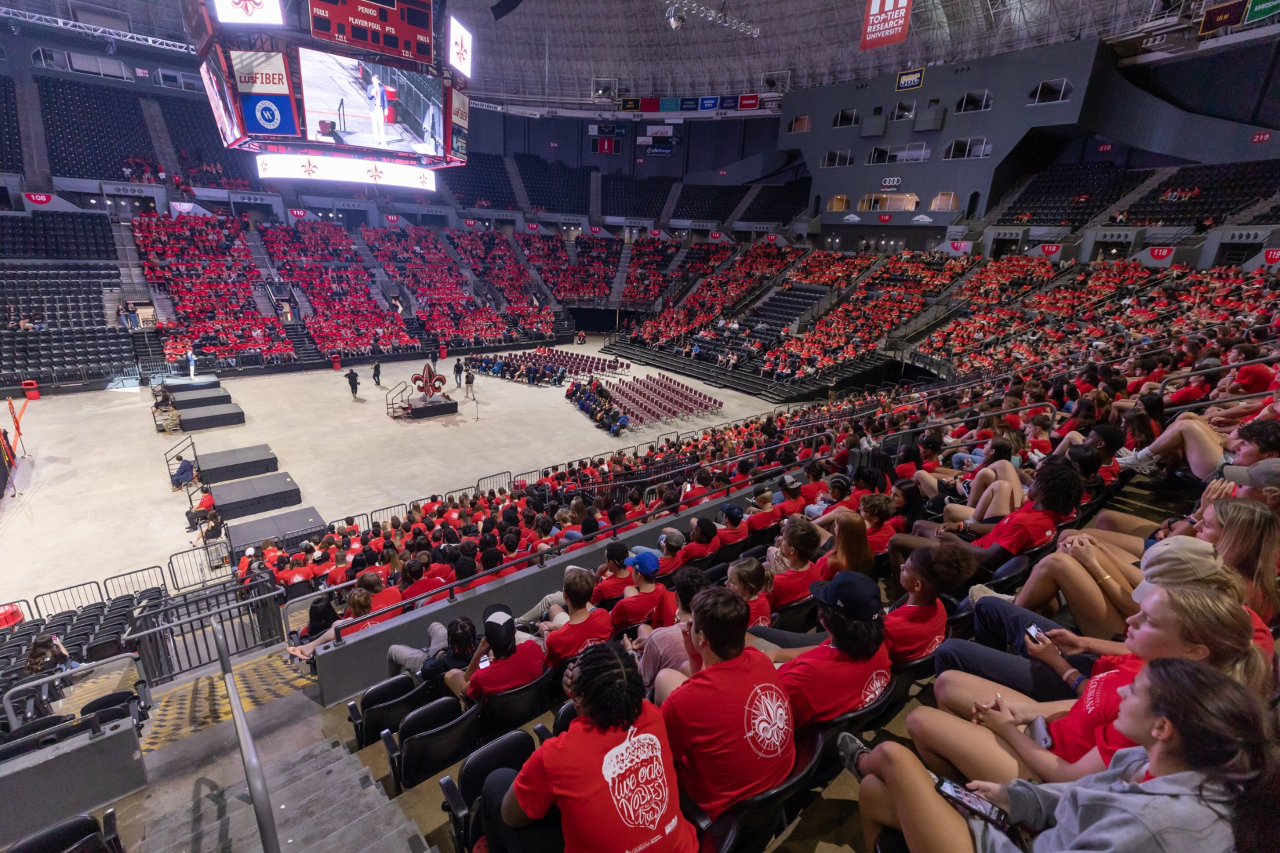 ---
Voyage to the Ridge 2022
Join UL Lafayette's Dr. Scott France as he embarks on the NOAA Ship Okeanos Explorer for the Voyage to the Ridge 2022 expedition.
This expedition will conduct operations and dives using a two-bodied remotely operated vehicle (ROV) system to explore the Mid-Atlantic Ridge (north of the Azores) and the Azores Plateau. Video from ROV dives will be streamed online in real time from approximately 6:45 a.m. to 5 p.m. ET. During dives, scientists will explore deep-sea coral and sponge habitats, potential hydrothermal vent and extinct polymetallic sulfide systems, fracture and rift zones, and the water column.
---
SCRCS Undergraduate Research Showcase 2022
SCRCS hosted the Undergraduate Research Showcase and Open House, highlighting students' work. This first showcase was dedicated to honor the
College of Liberal Arts
100th year celebration.
There were 64 total projects on display from Undergraduates across the University; including 9 videos, 25
Honors
projects, and 3 projects from
McNair Scholars
!
Thank you to all students and mentors who participated in this inaugural SCRCS Undergraduate Research Showcase!

---
Biology Undergraduate Research Symposium (BURS)
The
Department of Biology
hosted the Biology Undergraduate Research Symposium, allowing students to share their research with poster presentations.
SCRCS and Advance chose two student research projects to award Best in Show.
Ava Thibodeaux
New Biodiversity Findings into the Marine Red Algal Family Peyssonneliacea and crustose coralling algae from Thailand
Trebor LeGros
Administration of Tranexamic Acid in the Prehospital and Inhospital Setting
---
Engineering and Technology EXPO Day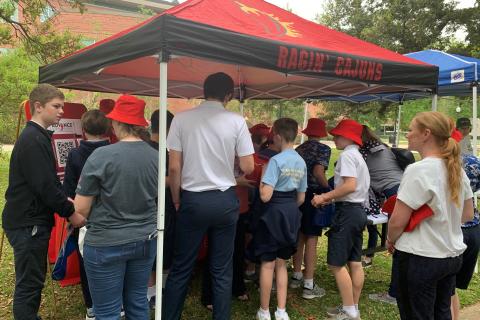 ---
Psychology and Engineering & Technology Research Events
April 4, 2022, the
Department of Psychology
and the
College of Engineering
held research dissemination events for their students. The Psychology Research Symposium, part of Psychology Research Week, and Engineering and Technology Research Day, part of
Engineering and Technology Week
, gave students the opportunity to showcase their research with poster presentations and competitions.
SCRCS Director, Dr. Sherry Krayesky-Self and Academic Content Coordinator, Jessica White served as judges for these competitions. The Advance and SCRCS team also attended Engineering and Technology Research Day with an information table and swag to give to students.
SCRCS and Advance chose four student research projects to award Best in Show.
Department of Psychology Best in Show awards
Taylar Johnson 
Fandom communities' engagement in Black Lives Matter digital activism: A study of intragroup processes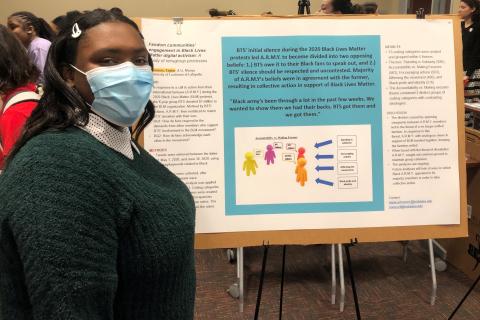 Aidan Guidry and Prynceston Fant 
Resilience Mitigates the Association of Loneliness with Suicidality during the COVID-19 Pandemic
College of Engineering Best in Show awards
Jaimee Bull
Locating Metacarpal Fractures Through Machine Learning Using One-Stage Object Detection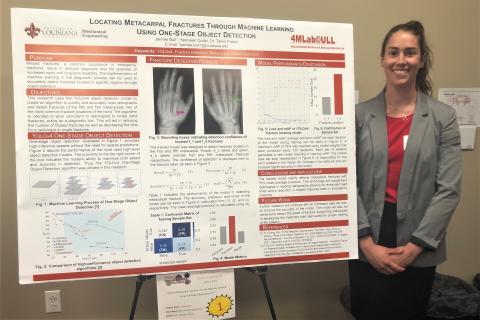 Lucile Fonseca
Photobioreactors in Series for Air Revitalization and Wastewater Treatment in a Space Station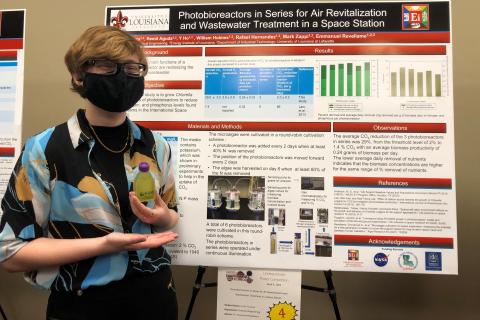 ---
Louis Stokes-Louisiana Alliance for Minority Participation (LS-LAMP) Presentation
March 31, 2022, SCRCS Academic Content Coordinator, Jessica White, presented to scholars enrolled in the
LS-LAMP program
. Jessica shared her undergraduate experiences, failures, and successes with students to demonstrate the highs and lows of college life. She gave student success tips, networking advice, and information on University resources beneficial to students.
---
SCRCS Joined the Department of Biology's Ice Cream Social
March 31, 2022, SCRCS and the Advance program joined the
Department of Biology's
Ice Cream Social. The event was open to all UL Lafayette students. Many students stopped by SCRCS's table to learn about the center's activities and resources. Some of them joined SCRCS's email and claimed their
free Council on Undergraduate Research (CUR) membership
. The best part was getting free SCRCS t-shirts, mugs, and pens. Did you miss it? No worries. Stay tuned. The SCRCS will host its first
Undergraduate Research Showcase
from April 25 to 29; and give away free t-shirts and mugs again. See you there!
---
UL Lafayette's R1 Celebration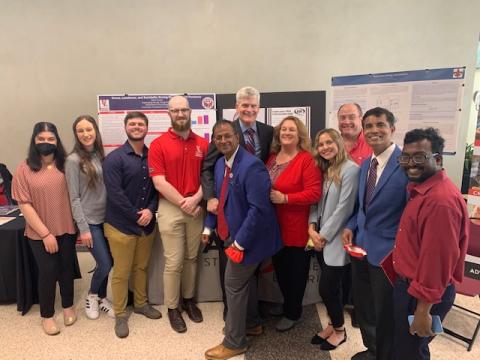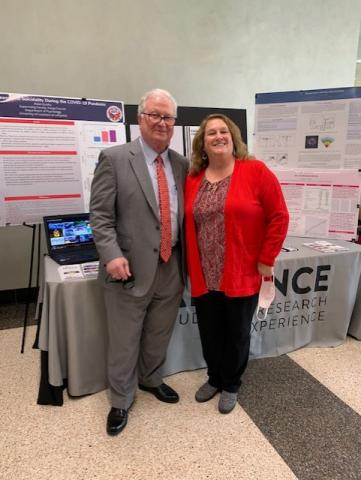 ---
Student Research Expereinces (SRE) 
---