Dr. Sherry Krayesky-Self,
Director of the Student Center for Research, Creativity, and Scholarship (SCRCS)

Dr. Sherry has 18 years of experience teaching biology at the University level. Her research focuses on the discovery of unknown benthic life history stages of marine bloom-forming microalgae that are associated endolithically with calcium carbonate-lined inner cells of crustose coralline-forming rhodoliths. She is also a skilled microscopist and an effective lab manager. In 2014 she and a small group of students developed the peer education program "Academic Mentoring Matters" that operates under the moto of "peers helping peers achieve their academic and personal goals." Undergraduate student research experiences (SRE) have been incorporated into all her endeavors. She has worked and published with several undergraduate students overseeing Research Experiences for Undergraduate (REU) granted by the National Science Foundation and Undergraduate Research Grants provided by UL, Lafayette.
Todd Henry, Coordinator Specialist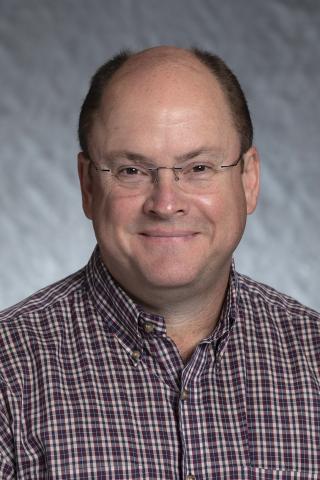 Todd started his position as Coordinator Specialist with the Student Center for Research, Creativity, and Scholarship (SCRCS) in October 2021. He earned a bachelor's degree in Criminal Justice and worked as a Medicaid Analyst for the Department of Health and Hospitals for the State of Louisiana for 11 years. He started working for UL Lafayette in the Admissions Office. He worked there for 3 years, followed by 9 years working for the Department of Physics as an Administrative Assistant. He is an expert at processing purchasing forms, personal action forms and all other critical University paperwork. He currently receives and tracts University funding that is distributed to faculty through ASRE grants. Todd helps in making SCRCS successful through his prior experience.   
Jessie White, M.S.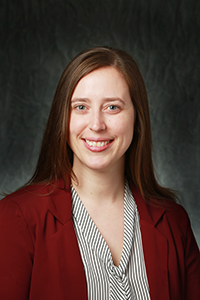 Academic Content Coordinator
Jessie is a first-generation college graduate. She earned a master's degree in Criminal Justice with an emphasis in Juvenile Justice from UL Lafayette in 2015. Her areas of concentration and study are inequities within the criminal justice system, criminology, social justice, and diversity. Jessie has held many roles at UL Lafayette, including student, graduate assistant, academic advisor, faculty and staff instructor, and student success associate. Serving in her roles at UL Lafayette, Jessie has been able to aid in students' success, help students navigate through university life, and assist students in achieving their academic and life goals. In the Student Center for Research, Creativity, and Scholarship (SCRCS), Jessie is responsible for the development of academic and research content for the Advance Student Research Experience program.
Jessica Thibodeaux, MBA
Project Manager, Advance Program's Pathways
Jessica began at UL Lafayette in the Office of Undergraduate Admissions in 2016. She has since held positions in the Registrar's Office and now the Student Center for Research, Creativity, and Scholarship (SCRCS). Jessica has both her undergraduate and graduate degrees in Business, both from UL Lafayette. Her previous roles have allowed her to work with various types of students, as well as many different offices on campus. Currently, she is building the pathways for undergraduate research for better tracking and monitoring of student progress.
Email:
Jessica.thibodeaux@louisiana.edu
Graduate Assistants
 Sarika Mangalpally
 Hello, I'm Sarika Mangalpally and I am from India. Currently, enrolled in a Master's degree in Computer Science. I am delighted to share that, now, I am also part of Advance Student Research as a Graduate Assistant for this academic year. Hoping I will be a good help in enhancing all your career pathways. If you need any help, you can reach me through email.
 Email: sarika.mangalpally1@louisiana.edu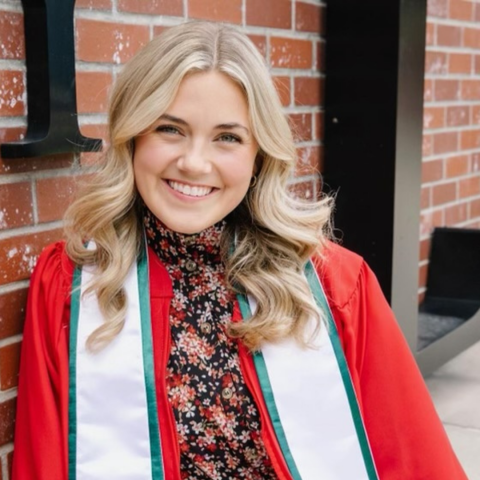 Mollee Helmick
 Mollee is a first-year student in the Mental Health Counseling Masters program. As the events coordinator, she makes sure that all of our workshops, showcases, and summits are planned and executed. When she graduates, she hopes to become a play therapist.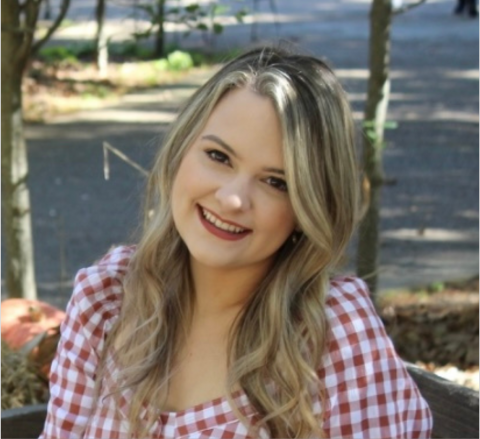 Katelynn Benge
Katelynn is a second-year student in the Master of Psychology program. She is our Communications Graduate Assistant, helping with all of public relations and social media needs. Katelynn's research focuses on the neuropsychological underpinnings of monogamy and pair-bonding.
Undergraduate Student Workers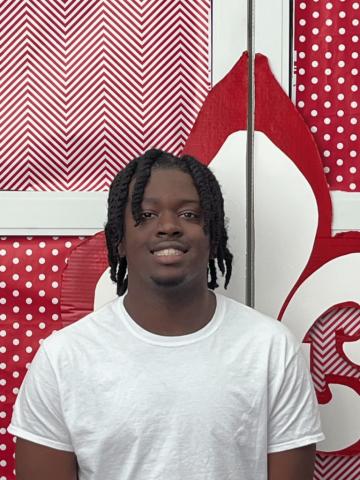 Micaiah Alfred
Hello! My name is Micaiah Alfred. I am from Baton Rouge, Louisiana. I major in Kinesiology with a concentration in sports management. I don't know exactly what I would like to do when I graduate but, I plan on using Kinesiology as a way to open many different pathways. Outside of school and work I enjoy spending time with friends and family. I also like to play video games and basketball.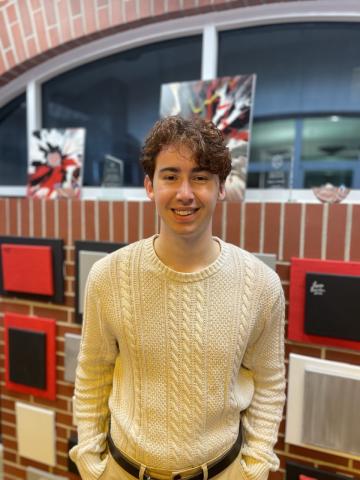 Jacques Laughlin
Jacques Laughlin is an undergraduate student majoring in psychology. He is a first-generation immigrant from Belgium, as well. He plans to earn a P.H.D. and become a psychiatrist so he can help others and save lives. Outside of school and work, he enjoys playing guitar and reading and writing.